My Bicycle Diaries
My Bicycle Diaries
So, tomorrow I go to pick up my new bicycle. I'm pretty excited by the opportunity. When I left California in 1993, I left behind my car and my bicycle. I always meant to get a new bike, but somehow my transient lifestyle, proximity to mass transit and frequent moves never led me in that direction. I have never missed not owning a car, but have always missed my bicycle.
My eldest son just got his first bicycle, something I may have to write about another time. I almost picked up a brand new bike at a garage sale, something I may have to write about another time. It seems that bikes keep crossing my path.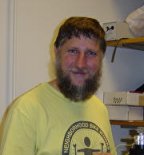 My neighbor Leland is a big bicycle advocate. Actually, he's more than an advocate, he's more of a evangelist. Leland is the president of the non-profit Neighborhood Bike Works. He and I have several conversations over the last five years about why I should get a bicycle, and while I agreed with him, there was just too many other things that commanded my money.
Recently, he clued me into a promotion being held by Bicycling Magazine. The promotion is called Biketown, and I had to write a fifty word essay about how a bike would change my life. I got word last week that I had been selected to receive a new Fuji Charleston.
One of the requirements is that I track my usage of the bike, so for the next couple of months I will log some of my thoughts here. I think I will also have to make a contribution to NBW to keep the good karma flowing.
Labels: Bicycle, Philadelphia